As written by Paula Waller, myeloma patient.
Like many patients, I was completely stunned when I was first diagnosed. During those early weeks, I sometimes felt unable to even think clearly, but I could still put one foot in front of the other and walk. It was during long walks that my husband and I were able to begin processing the diagnosis. As time went on, I found that my deepest and most meaningful conversations with family and friends occurred while walking.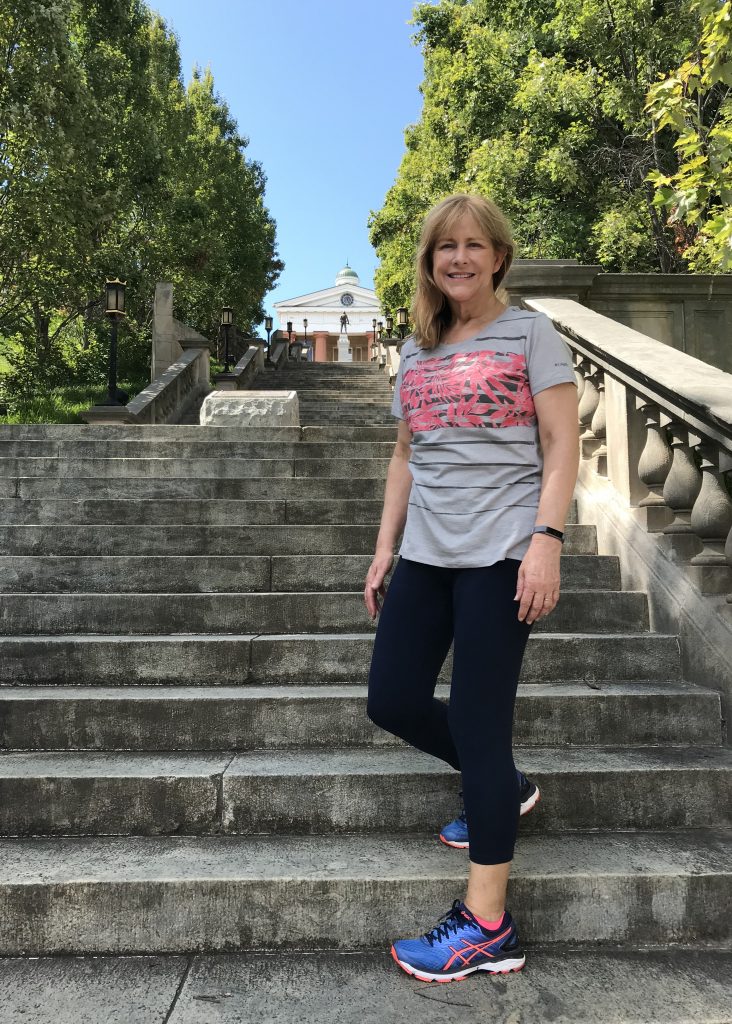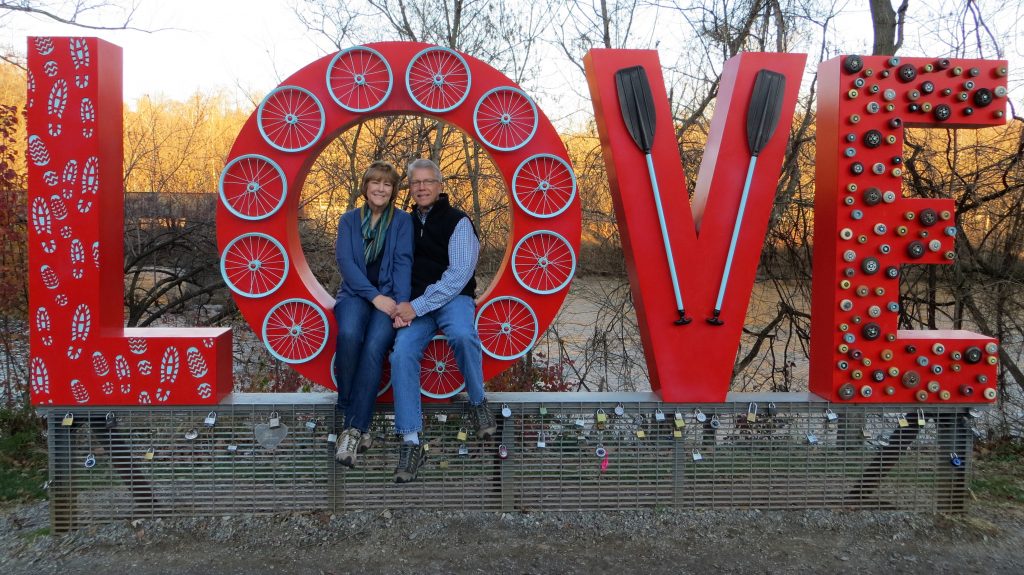 Prior to my autologous stem cell transplant, I participated in an interval exercise training program that measured cardiorespiratory fitness (VO2 max). It was thought that interval training would promote stem cell mobilization and hasten recovery from the transplant. The program of interval walking was really challenging, but it was so gratifying to see improvement even though I was on the typical three-drug regimen of Revlimid, Velcade, and Dexamethasone.
During induction and consolidation, the most troubling side effect I endured was the depression that occurred each week about two days after taking my weekly dose of Dex. A brisk walk in fresh air was like a "reset." The exercise, along with a change of scenery, often helped restore a more balanced outlook.
Myeloma is complicated, and there are so many factors that are beyond our control. We can't control our platelet or neutrophil counts, but we can control how many minutes we walk each day or how many reps we do in strength training. Setting exercise goals and reaching them has given me some control over my body and my health.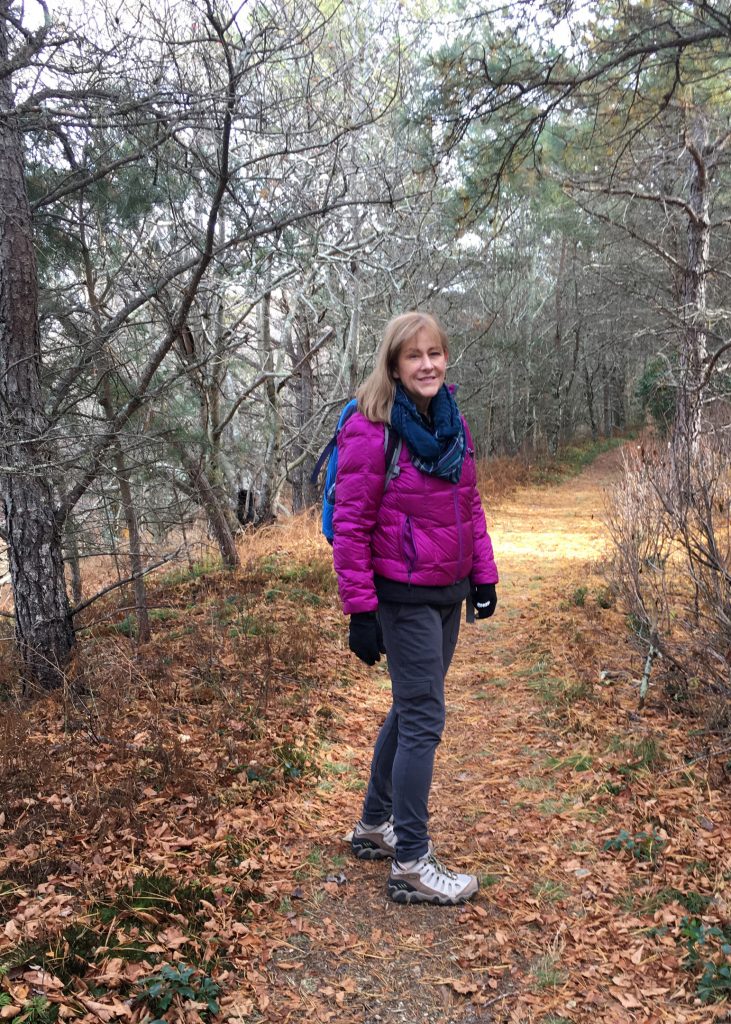 Walking has been the mainstay of my exercise routine, but our family also enjoys hiking, biking, canoeing, and kayaking. We often celebrate holidays and milestones with a long hike or a day kayaking on the river. I also do strength training. I recently began a running program with the help of my daughter who is an experienced runner. Running is new to me, so she's coaching me to go slowly to avoid injury.
It can be difficult to be consistent with exercise. I've had a couple of surgeries (unrelated to myeloma) that interrupted my exercise routine. It was frustrating to know that I was losing ground, and then it was hard to get back into the habit of exercising. I found that I was more likely to follow through if I scheduled an actual date to begin and set a goal. Making a commitment to exercise with someone else has also helped me get back into an exercise routine.
When my life is especially busy or stressful, I might not feel like walking or going to the gym. However, I know that there are many who suffer debilitating fatigue or pain and cannot easily participate in physical activity. I remind myself that the ability to exercise is a gift, a privilege, and a blessing—that's usually enough to get me out the door!
I would remind those who are struggling that it's okay to start small and slow. On our runs, my daughter often reminds me to take "baby steps." Slowing down enables me to go farther than I would otherwise. I think this is true of any exercise program—start slowly and build up gradually. Also, have fun with exercise—a variety of activities in various locations will prevent boredom. Incorporating another hobby can also help—photography has often motivated me to hike farther and climb higher to get a great photo.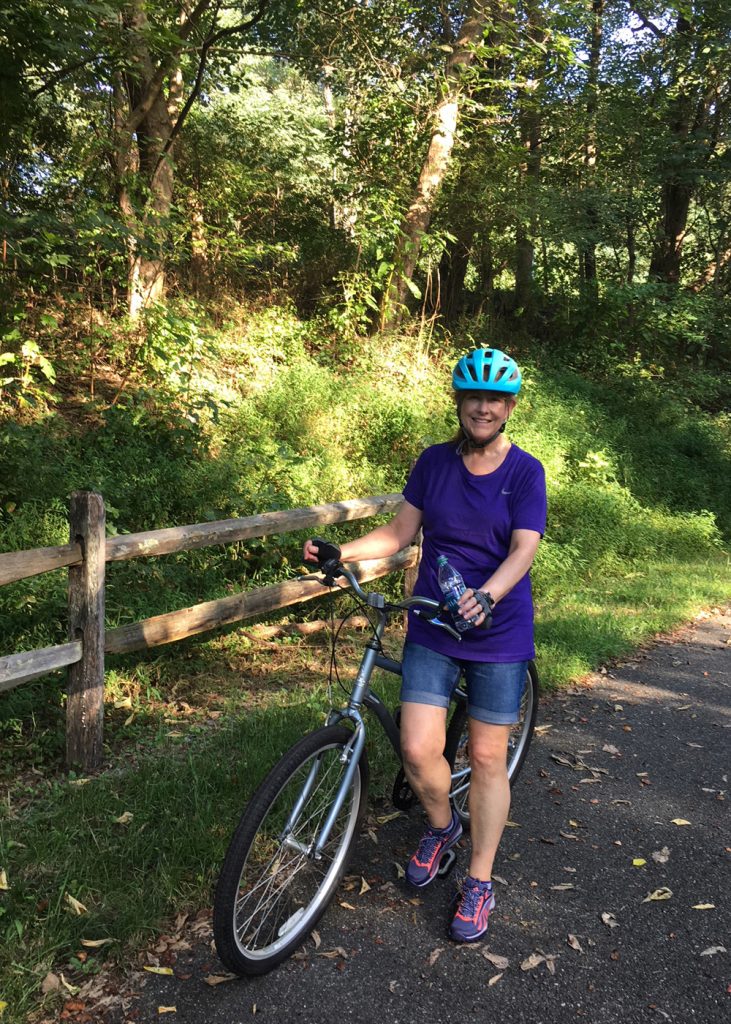 Exercise was important to me before my myeloma diagnosis, but now I often think of it in a different way. I want to be strong enough to withstand the next treatment that will prolong my life or maybe even provide the long-awaited cure. More importantly, I want those who have cared for me, supported me, and worked hard on my behalf—my family, my friends, and my doctors—to know that I'm doing my part to stay as strong and healthy as I can.
Thanks to our Muscles for Myeloma sponsor