Melflufen, Ide-cel CAR T, Venetoclax
Two new drug treatments have recently been approved for myeloma by the U.S. Food and Drug Administration (FDA) and one is currently in phase 3 trials for myeloma.
Melflufen (PEPAXTO ®) is a novel peptide-drug conjugate. Ide-cel (Abecma ®) is the first CAR T product ever to be approved for use in myeloma. Venetoclax (VENCLEXTA ®) has been shown to be effective in patients with t(11;14) and studies are ongoing.
Three myeloma experts who participated in clinical trials for each one will discuss each treatment in detail and answer questions submitted by registered viewers.
Please join us on Saturday, April 24 for a 90 minute program, beginning at 12:00 pm Eastern Standard Time (9 am Pacific, 10 am Mountain, 11 am Central, 17:00 GMT, 18:00 CET). Our speakers will be:
Jonathan Kaufman, MD, Winship Cancer Institute, Emory University, Atlanta, GA
Michaela Liedtke, MD, Stanford University Medical Center, Palo Alto, CA
Peter Voorhees, MD, Levine Cancer Institute, Charlotte, NC
If you have any questions, please contact Greg Brozeit at greg@healthtree.org or call 330-990-1090.
Recent articles on newly approved therapies:
Financial Coach: Current Financial Assistance Available for Newly Approved CAR-T Therapy for Myeloma
FDA Grants First anti-BCMA CAR T Approval in Multiple Myeloma for Abecma
Clinical Trials: Venetoclax for Multiple Myeloma 11;14 Translocation Patients
Ide-cel CAR T Update for Relapsed/Refractory Multiple Myeloma Patients
Melflufen (PEPAXTO ®) Receives FDA Approved for Relapsed/Refractory Multiple Myeloma
Full Show: What's Coming in 2021 in Multiple Myeloma with Robert Orlowski, MD, PhD, MD Anderson Cancer Center
MCRT Webcast: The Promise of CAR T Cell Therapy
Full Show: Venetoclax in the Multiple Myeloma Clinic for t(11;14) Patients with Jonathan Kaufman, MD, Emory University
Thanks to our Round Table sponsors

.

.

.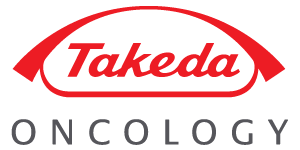 .

.