Getting new myeloma drugs approved in the UK is no easy task. An organization called the National Institute for Health and Care Excellence (NICE) gives recommendations for approval based on drug effectiveness and cost. NICE just published a Final Appraisal Determination (FAD) recommending Takeda Oncology's oral proteasome inhibitor, Ninlaro (ixazomib) in combination with lenalidomide and dexamethasone (Rd) for the treatment of multiple myeloma patients who have received two or three prior lines of therapy. While Revlimid and dexamethasone are already a standard of care in the UK, overall response rates, longer progression free survival and longer overall survival are improved when a proteasome inhibitor is added to the mix. Study results comparing ixazomib/lenalidomide/dex vs. lenalidomide/dex showed 20.6 months of progression free survival vs. 14.7 months, representing a 40% longer progression free survival. The benefit included patients with high-risk myeloma, those over 75 and those who received 2-3 prior therapies. This will the the first UK approved all-oral triplet that combines a proteasome inhibitor, immunomodulator and steroid and provides a great option for relapsed or refractory patients.
Dion Warren, vice president, head of oncology Business Unit, Europe & Canada at Takeda Pharmaceuticals AG, commented: "The NICE decision to include ixazomib in the CDF is a real win for the myeloma community. This is a success story of how Takeda has worked together with NICE, NHS England, patient groups and physicians to ensure myeloma patients in England can gain access to this important treatment. Takeda are confident that the ongoing clinical trials of ixazomib, combined with data collected in the real world setting will be able to demonstrate the full value of ixazomib and ensure a transition to baseline commissioning at the end of the CDF funding period. This is a significant step in the right direction for England to catch up with the rest of the developed world in offering effective medicines to multiple myeloma patients."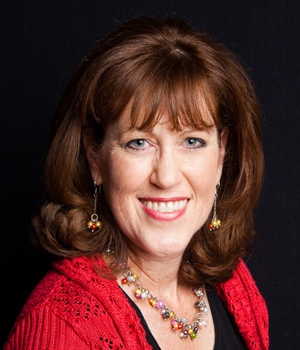 about the author
Jennifer Ahlstrom
Myeloma survivor, patient advocate, wife, mom of 6. Believer that patients can help accelerate a cure by weighing in and participating in clinical research. Founder of Myeloma Crowd by HealthTree and the HealthTree Foundation.