Below are some video excerpts from our HealthTree University curriculum to help you learn more about these important areas of your disease. We invite you to watch them all, and also visit HealthTree University and creating a HealthTree account. By creating a HealthTree account, in HealthTree University you can:
Save and keep track of your progress in the courses
Get points for answering quiz questions
Bookmark videos
Take notes
Earn prizes [COMING SOON]
And get access to all the other incredible features of HealthTree!
9.01 Defining Relapsed and Refractory Myeloma; what's the difference?
9.02 Biochemical vs. Clinical Relapse, and when you need treatment
9.03 Why do you become refractory to a drug?
9.04 When to treat Relapsed Disease and how to select the appropriate treatment
We'd like to thank our faculty who donated their time in creating these videos, including:
Caitlin Costello, MD of Moores Cancer Center, UCSD
Luciano Costa, MD, PhD of University of Alabama
Omar Nadeem, MD of Dana-Farber Cancer Institute
Craig Hofmeister, MD, MPH of Winship Cancer Institute of Emory University
Want more?
We have over 200 HealthTree University videos online at university.healthtree.org! Learn the basics (and the not-so-basics) of myeloma from some of the top myeloma doctors in the world!
Other HealthTree University Classes:
4 Building Your Healthcare Team
5 Becoming an Empowered Patient
7 Autologous Stem Cell Transplant (ASCT)
9 Relapsed and Refractory MM Treatment
10 Know Your Therapy [BETA]
12 Blood and Urine Testing in Myeloma
14 MRD Testing
15 Basic Genetics and Cancer Biology
17 Types of Genetic Testing in Myeloma
19 COVID-19 and Multiple Myeloma [BETA]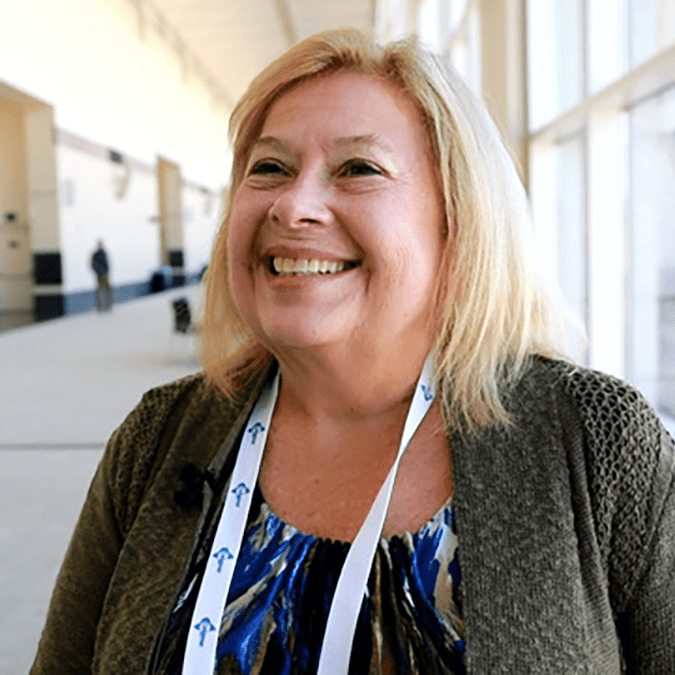 about the author
Cynthia Chmielewski
Cynthia Chmielewski is a professional educator and myeloma advocate. As a former teacher, she now teaches myeloma patients how to advocate for themselves as the Director of HealthTree University.