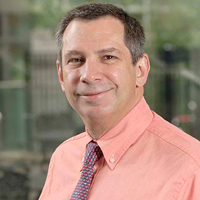 Our Next Show: Transplant "Plus" Strategies with Dr. Sergio Giralt, MD, MSKCC, Friday, Nov 11 @ 5 pm Eastern
Friday, November 11, 2016 @ 2 pm Pacific, 3 pm Mountain, 4 pm Central, 5 pm EasternCall In by Phone to Listen Live: (347) 637-2631 or Listen Live Via ComputerAccording to multiple myeloma specialists, autologous stem cell transplant is not going away any time soon, even in the age of new therapies. Dr. Sergio Giralt is a myeloma specialist and a transplant specialist who shares what "transplant plus" could look like. Now that new treatments and drugs are in the clinic, what is being done to extend remission times for patients by adding something else to the transplant; either before, during or after? Dr. Giral weighs in with options that include new treatments and immunotherapies like vaccines that could make transplant even more durable.
Sergio Giralt is Chief Attending Physician in the Adult Bone Marrow Transplant Service at Memorial Sloan Kettering Cancer Center. Dr Giralt is both a myeloma expert and stem cell transplant expert. He is an IBMTR Executive Committee Member, a BMT CTN Steering Committee Member and President of ASBMT. Dr. Giralt is on the HemeMalignancy Watch Editorial Board and NMDP Board of Directors. He is on the Managing Myeloma Board (a video series for oncologists) and is a member of the International Myeloma Society, a member of the ASCO Scientific Program Committee on the Leukemia, Myelodysplasia, & Transplantation track and a member of the Bone Marrow Foundation's Medical Advisory Board. He is also the Program Chair for Clinical Advances in Optimizing Outcomes for Patients With Multiple Myeloma, The Center for Biomedical Continuing Education. Dr. Giralt was awarded one of the Best Doctors in America for four years and is a well loved myeloma specialist.
Thanks to our episode sponsor, Takeda Oncology.

About the Author