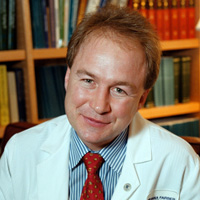 Our Next Show: Using Selinexor in the Multiple Myeloma Clinic with Paul Richardson, MD, Dana Farber Cancer Institute, Wednesday, July 31 @ 10 am Eastern
Wednesday, July 31 @ 7:00 am Pacific, 8:00 am Mountain, 9:00 am Central, 10 am Eastern
Call In by Phone to Listen Live: (347) 637-2631 or Listen Live Via Computer.
A new treatment called Selinexor by Karyopharm was recently approved for highly relapsed multiple myeloma patients. Learn how experts like Dr. Paul Richardson of the Dana Farber Cancer Institute are using this new drug in their myeloma practice. Dr. Richardson will share how the drug works, when and how it should be used, who should consider its use, potential side effects to watch out for and manage and why the new option is adding to patients' treatment choices.
Paul Richardson, MD is RJ Corman Professor of Medicine at Harvard Medical School and Attending Physician in the Division of Hematologic Oncology in the Multiple Myeloma and Bone Marrow Transplant Service at the Dana Farber Cancer Institute. Dr. Richardson is the Clinical Program Leader and Director of Clinical Research for The Jerome Lipper Multiple Myeloma Center at the Dana-Farber Cancer Institute.
Dr. Richardson is also Chairman of the Multiple Myeloma Committee for the Alliance and Alliance Foundation for Clinical Trails (AFT), Myeloma Steering Committee (MYSC) Member of the National Cancer Institute, Editorial Board member for publications such as Clinical Cancer Research, Journal of Clinical Oncology, American Journal of Hematology/Oncology, Journal of Oncology, European Journal of Clinical and Medical Oncology and many others. Dr. Richardson is a distinguished myeloma specialist who is an influential figure in the new drug approval process in multiple myeloma, having led large phase III clinical trial efforts for approvals such as bortezomib and leading Steering Committees and Oncology Drug Advisory Committees for myeloma therapies such as panobinostat, carfilzomib and selinexor.
Dr. Richardson received the Ernest Beutler Lecture and Prize from the American Society of Hematology for his translational advances and achievements in enabling achievements in clinical science in the area of Multiple Myeloma. Dr. Richardson is also the recipient of the Robert A. Kyle Lifetime Achievement Award by the International Myeloma Foundation (IMF) for his work that has resulted in significant advances in research, treatment, and care of myeloma patients around the world.
Thank you to our episode sponsor, GlaxoSmithKlein.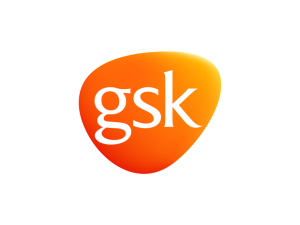 About the Author