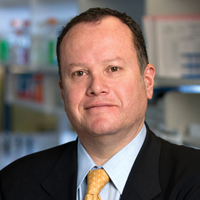 Our Next Show: Introducing HealthTree with Rafael Fonseca, MD, Mayo Clinic Scottsdale, Friday, May 18 @ 2 pm Pacific
Friday, May 18, 2018 @ 2 pm Pacific, 3 pm Mountain, 4 pm Central, 5 pm Eastern

Call In by Phone to Listen Live: (347) 637-2631 or Listen Live Via Computer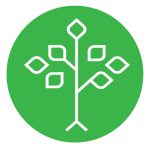 A new tool called HealthTree for multiple myeloma patients is coming in June! HealthTree is a tool to help myeloma patients improve their outcomes and help accelerate a cure.
Join us as we discuss the Myeloma Crowd's new HealthTree initiative with Rafael Fonseca, MD of the Mayo Clinic in Scottsdale.
Over 80% of myeloma patients are treated by general oncologists, yet data shows that patients who see myeloma specialists can live 38% longer. This is true because myeloma is a highly complex cancer to treat. HealthTree was designed to help you have better discussions with your doctor about options that may be available to you so you can receive optimal care for your specific situation. The tool also allows patients and researchers to view anonymous long-term data about the collective patient experience, providing new hypotheses about better patient care.

This summer, we will be canvasing the United States and hosting hands-on HealthTree workshops to help myeloma patients learn how to use the tool with one-on-one help. The HealthTree Summer Tour 2018 begins on June 1 in over 50 cities in the United States. Patients are invited to bring laptops and attend the HealthTree workshops where they can receive one-on-one support. Learn more and find city locations on www.myelomacrowd.org/healthtree.
With HealthTree you can:
Find personally relevant myeloma treatment options and clinical trials

Track your key myeloma lab markers over time

Answer myeloma researcher survey questions to help them come to faster conclusions

View reports on anonymized group data like patient outcomes after certain treatments or the impact of maintenance therapy on remission durations

Find a myeloma specialist

Work in collaboration with other patients, myeloma researchers and doctors to deliver the right treatment to the right patient at the right time for our very best personalized care.

Special thanks to our episode sponsor, Takeda Oncology.
About the Author