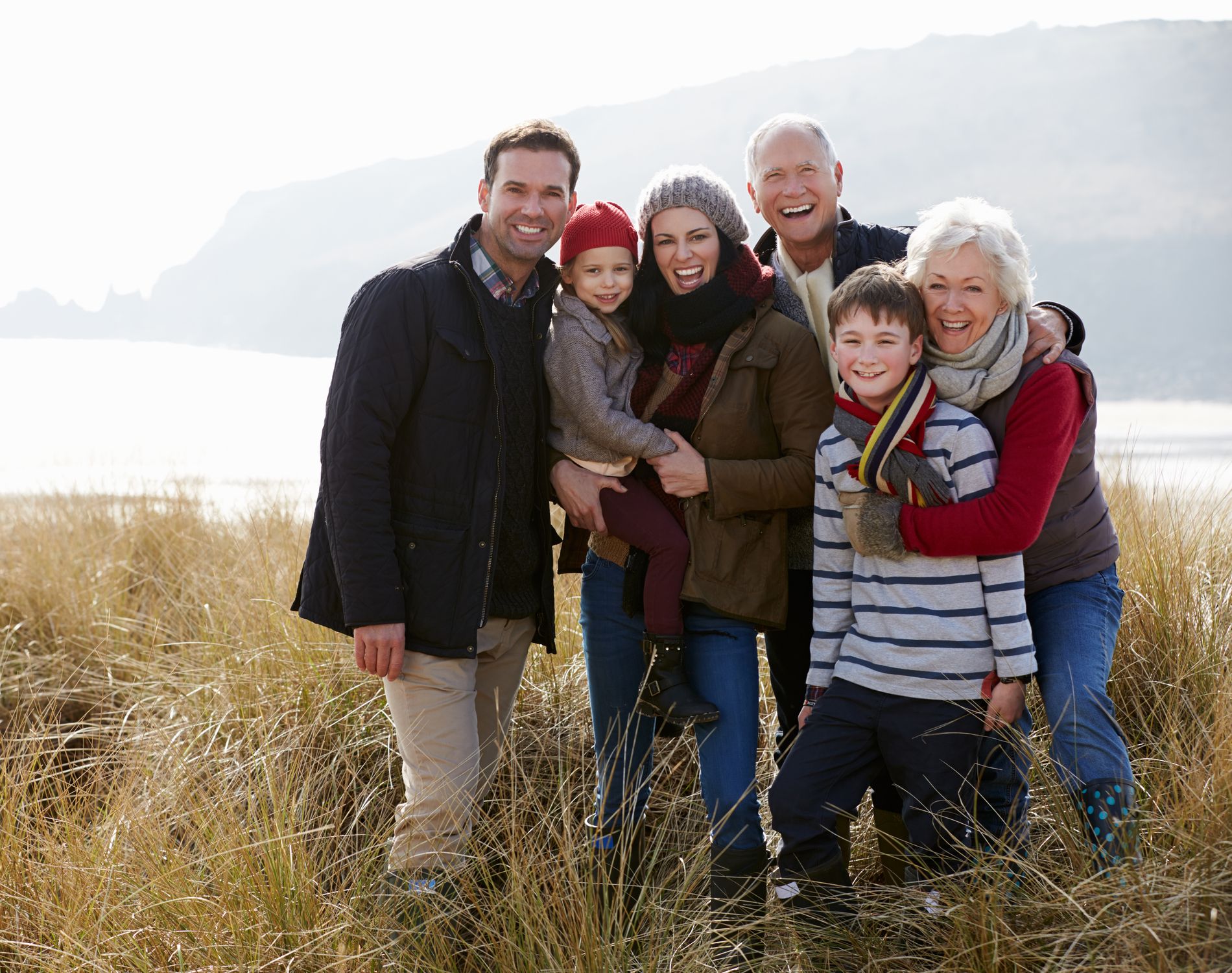 The Effect of Multiple Myeloma on Relationships and Ideas to Make Things Better
A cancer diagnosis can affect relationships in all sorts of ways, both negative and positive. I asked myeloma patients and family members how myeloma affected their relationships and if there were words of wisdom they had to share in navigating the complexity that myeloma adds to your everyday life. Here are some great thoughts and examples of how each of us are learning how to navigate a new normal with this disease along with our family members and friends. Thank you so much for sharing your ideas!
Myeloma Can be Taxing
Myeloma can place a strain on all aspects of your life - financial, emotional and physical. It puts your capacity to the test and the breadth of challenge is so very real.
Kathie B: Our marriage has been tested with my MM and MDS diagnosis. I was the breadwinner for the past 20 years, which allowed my hubby to pursue his dream of raising cattle. It never mattered if his business made much money, because my job provided more than enough to support us, our family, and his business. That changed with my diagnosis 3 years ago. I was able to retire from the job I had and keep my health insurance benefits as a retiree as long as I paid the premium monthly. The farm economy has not been kind to small family operations like ours, so we found ourselves needing to use my IRA for living expenses, mortgage, and health insurance payments. 2018 & 2019 were disasters for his farming operation. He recently made the difficult choice to downsize the farm operation and get a full time job with benefits. It's actually a great job, with excellent wages and full benefits. He just can't do both. He doesn't outright say it, but he blames me for his having to give up doing what he loves. It's very confusing. I feel like he's angry with me for getting sick. He doesn't outright say he blames me for the financial difficulties we are facing, but many comments include "if you were still working". I never had a problem being the breadwinner. I wish my health would allow me to work, but I've been in treatment continually since diagnosis. I've had a failed autologous transplant, and recently an allogeneic transplant in the hopes of getting more time. I wish this had brought us closer together, but it hasn't.
Sharon S: It has certainly changed our lives forever. My husband's was so bad for many years we had to start homeschooling and limiting outside contact with people in our home. Our son is 17 now and it's had a profound impact on his life.
Adele N: Concentrate on spending time with (your patient). My husband used to stress or get anxious when I needed to go get errands. We had no one around us to stay with him. I hate this disease, it destroys families.
Dee T:
The hard part of any trauma is that it tests your relationships and with MM, there is so much uncertainty. Also people often feel uncomfortable discussing the illness especially if the one with it, doesn't seem to want to and communication is so important, along with being able to ask for help. You can't change how others will react but you will need to take care of yourself as a caregiver as so much will change. For us, we try to keep going on and just accepting what comes. He didn't want to know all that much nor go to the support group but he did as I'm the type who wants to know EVERY thing! He's glad now. But the hardest part is finding the balance between being a caregiver and also a partner. They are ill but they are still your loved one tho chemo brain and Dex craziness is exceeding real and trying! Prayer, laughter and reaching out to others who know what it's like, like thru this wonderful group has made all the difference for me.
Every Day is a Gift
Adversity can give you a greater appreciation for the people in your lives. Make every day count.
Penny F: We Lost our youngest son in a car accident (just 17 ) and 1 week later my husband was in ICU and diagnosed with multiple myeloma. So we knew that we couldn't go though another death in our family Our other kids have been absolutely helping us ..we are closer then ever because we learned the hard way how short life is..so we are extremely close we meet for dinner every single weekend still ! And it's been 13 yrs ! I do believe between the kids and grandkids are what keeps him going 💖Every doctor appointment / hospital stay in with him 💞
Laura L: I see every day as a gift. I have learned not to take love ones for granted (not that I ever have ), family is special , Spend as much time together as you can, talk to each other , stay off the cellphones and computers. Do little special things to let them know how special they are.
Paula W
:
I have been blessed to have a strong marriage characterized by teamwork, consideration for each other, shared spiritual values, and open communication. We're certainly not perfect, and, in some situations, we've learned by trial and error what works and what doesn't when it comes to managing a crisis.

If anything, our marriage is stronger than ever. We've become more open about our feelings, worries, and fears than we were before myeloma became part of our lives. This transparency has brought us closer together. We treasure our time together. "Dates" are important, even when it's a simple as going for a walk or out for coffee. We make time to enjoy being together while also giving each other space to do things alone or with others. Although reluctantly at times, my husband has learned that it's okay for him to pursue interests whether it involves being away for a few hours or a few days. I've learned that it's okay to ask for and receive help. The words, "I love you," are spoken in our home several times a day—a reminder of how much we cherish each other.

Time with other couples has also been important in our relationship. Through Myeloma Crowd Round Tables, we've met other couples dealing with myeloma with whom we've become good friends. We've shared experiences and advice, as well as love and laughter. It's also been important to have time with other friends with whom myeloma is not part of the relationship—time to be refreshed and remember that while myeloma may be part of the overall picture, we are not defined by it.
Bonnie F: Myeloma can actually strengthen a marriage, because impermanence becomes real, even though that's true for all of us. With that realization, life and time together become more precious. You can see the small stuff for what it is...small and unimportant. I know I can spend my time worrying about what can happen to Dan, or I can practice living in the moment and enjoying each day together.
Do's:
1) Learn to understand and respect what triggers each of your anxiety. One person might prefer more information and the other not. Don't try to change each other.
2) Agree on times to discuss Myeloma so it doesn't spill into every conversation in your day.
3) If you're a caregiver, share some of your feelings with a friend, not your spouse.
4) Make dates where you do something you both love. Make the life you're fighting for worth living.
5) Verbally acknowledge each other every day. You can never say I Love you too often.
6) Laugh together. Whatever floats your boat.
7) Add on something fun or enjoyable to each of your medical trips.
8) Create a Couple Bucket list and grab the opportunities when you can to fulfill it.
9) If you share a Spiritual practice or a Faith lean on that. If not, respect the one who does.
10) Find a way to give to others as a Couple. It nurtures appreciation for all you have.
Dont's:
1) Expect your person to fulfill all your needs. Build a network of friends to support each and both of you.
2) Don't go to bed angry. Life is precious. Be bigger than your point of view.
3) Don't let anger build up. Share what you need and if it's different make room for each of you to get what you need. Speak in 'I" sentences and avoid blame.
Put Out Warning Lights on Dex Days
If you are a raging maniac on dex, you may want to ask your doctor to reduce your dex dose or let your family know it's a bad dex day ahead. Everyone will thank you.
Kirk H: My wife has been very supportive but she has a bit of a hard time with my days on steroids. They make me short-fused and that still upsets her...both of us....I'm down from 40mg to 20mg and doing better as well.
Steve C: Exactly the same here. I have been able to go down to 10mg Dex and that has helped greatly.
Jennifer H: I have to lock myself away (on dex days) and not communicate with anyone

😩
Jennifer C: Knowing that we just got a fresh dose of steroids , it is imperative to keep the temper in check. My husband doesn't deserve a crazy next to him , he has been an angel to me!
Richard F:
Try not to get mad!
Josh W:
Dex is like putting someone on crack cocaine
Susan S: Warn family on dex day. 💕 😉
Mary K: Learning how to behave with dex. This is hard. I'm learning to hold my tongue. My goodness I can get evil. It is hurtful. I take some deep breaths.. I try to accept and smile and swallow my road fury. I am on less dex now and it is a bit easier.. though I can't seem to shut up! lol
Learn How to Joyfully Serve and Let Others Serve You
I believe that developing a love of service for others is one of the best possible life accomplishments. Not only does it helps us grow personally, it improves our relationships with our family and friends.
Cheryl M:
My husband very supportive and have been by my side every step of the way.We do things together every day we are always doing something together and enjoy life and each other.
Annie H:
I'm very sweet and patient with my husband an always taken care of him and making sure his needs are met because he's been so strong and has gone through a lot and never complains so I stay close to him.
Tianita H:
I've never been a touchy feeling person but when I was diagnosed my wonderful husband started doing things like rubbing my back and shoulders, rubbing my legs on dex nights (gotta love restless legs), and ALWAYS being in my space. I've learned to let him and that has really helped us get through this rollercoaster

💗
Julia M:
Everything I can do, I do. This relieves my husband some.
Shelley W:
Remembering that they have needs I think is the biggest thing! My best friend is in pain herself, but she is always there going to appointments and infusions with me, out of town when I had radiation!! My other significant other is there, he just can't get that much time off!! But just remembering what sacrifices they make for us, I think that means the most. I guess rubbing there back helps too!! On the days we feel good that is!!
Nancy B:
We got together with each of our five adult children and three young adult and teen grandchildren and explained in great detail what the disease is and how they can help us get through this. Three of our adult children live nearby and they all are helpful and very caring. The other two who live out of state call their Dad each week to keep up to date. One of my husband's sons has told me he will help me if ever his Dad goes on hospice, that he will drop everything and come live with us. My husband and I talk about everything.....I keep myself sane by going out with my friends and going to a Saturday morning Alanon meeting and working on my fear and impatience and desire to control something that I have absolutely no control over. My husband and I have faced the fact that we need to sell our house and downsize because he can't work anymore. This gives me a knot in my stomach, but we are running out of money and our house has cost us way too much in repairs these past few years. We try to face reality and be supportive to each other. We go out and do one or two really fun things a week with friends and spend time together where we do not let the "disease" run our lives.
Stephen C:
I found that I am doing a lot of the treatment on my own! Feels quite daunting at times but I soldier on! I don't think my family want to fully understand what is happening as it scares them, so they keep their distance.
Linda M:
My husband takes me to my chemo and stays for a hour then picks me up - so nice.
Dhruv D:
I agree...I think creating some distance can be beneficial in the long run. For example, my mum has been with me through all treatments, hospital stays, emergencies. Lending physical, mental, emotional support and tolerating my tantrums. As a result, I would say she's aged. Nowadays, I do everything on my own, on purpose. Just to create some distance. I'm very aware of the impact of my disease on loved ones.
Look for New Opportunities in Relationships
Penny H:
I guess I consider myself lucky. I met a wonderful man because of my cancer. We were Facebook friends but met by chance at our local Cancer Center because he has Non-Hodgkin's lymphoma and I thought I recognized him from his picture went over and introduce myself and we've been together since then. He is eight years out with his cancer so he's considered cured and I'm very thankful for that. He is very understanding and supportive of me on my good and bad days.
Grant P:
I feel MM strengthened my relationship with my family members. We used to take each other somewhat for granted, and now we most definitely do not.
Niki C:
It is true that having a chronic disease presents many opportunities to speak, also to other family and friends. My filter is often off, but is not a bad thing I find (authentic). Not like a stroke etc. It can be a great strain. The role reversal is interesting lol. Low libido problematic....but he never complains. He sleeps on ER Floor (who does that). Not the man I thought I knew. Have found a lot of love and forgiveness

❤️
Re-evaluate Your Priorities
Lisa S:
My husband is great he helps me tremendously. I know he has to truly love me for putting up with me

😊

. I put him through heck in the very beginning of my diagnosis, and sometimes still, but I also don't tell him everything that is going on with me. I don't want to worry him with every little ache and pain etc. etc. Since I'm not able to work at this time, because we are now raising our 3 grandchildren ages 4, almost 3 and 1 yrs old on top of the MM he works 6 days a week to provide for us. We had our bad habits - I for one drank and smoked which I quit once diagnosed. He didn't smoke but drank he gave up drinking and going out also. We spend all our time together now.
Susan H:
We are just a few months into this journey ( stem cell transplant is tomorrow) but so far my most important tip is that I am determined to be wife first and caregiver second. I told my husband that it was his job to fight cancer and mine to fight for our marriage. This means we have had multiple uncomfortable conversations about sex, finances, expectations. There is little point in fighting cancer only to have a shell of a family ( I want to say " at the end" but we all know that there isn't an end) so I'll say when you are better and on less chemo. My second thought is that because immunity issues take away so many options for now of concerts, dinners out, movies, etc that you have to be really diligent in finding ways to have fun. We have one or two healthy couples over at a time for cards or games. I look forward to learning some other tips!
Greater Unconditional Love, Understanding and Gratitude (and Compliments!)
Sheryl C:
My husband and I have learned to spend more time together, hug more often and say I am sorry regularly. My husband knows if I am sitting in my chair when he gets up I am having a so so day, if I am still in bed it is a not so good day. He doesn't except me to do anything but lets me do what I can. I have supported him through prostate cancer that was suppose to kill him....15 years later. He has supported me through breast cancer two years before and one year after treatment when I was diagnosed with mm.
Love, selflessness and understanding are a must.
Brenda M:
Honestly, we forgive each other constantly. His job is so much harder than mine. He is my caregiver, my rock, my everything.... Of course, God is first, then us, then our children, etc...... We refuse to say divorce when we feel there is no hope. We refuse to stop trying to care for each other. Even though I have Myeloma, I'm a kidney transplant patient, and was on dialysis for years..... I refuse to have my husband to wait on me constantly.... yes their are times I become depressed, feel sorry for myself, and he is picking up the pieces... just recently I started CyborD treatment for a SCT. My wonderful husband is now trying to keep me motivated, take care of our six old, and keep up with all his responsibilities.... He says he doesn't deserve me... I know I don't deserve him. He puts me on a pedestal. He brags on me and I brag on him.... in fact, we are probably the.most annoying couple to be around...

😂

😂

... but that's okay because we have each other and our 2 children. We are blessed. Every time I receive more devastating news about my health......I look at my husband's reaction expecting and fearful I will finally see that look of disgust instead of love and compassion, but I never see any resentment, any regret, and if he does become frustrated at me and says something that causes me pain he is quick to apologize.....
I lash out at him out of fear and guilt all the time, I apologize and he always accepts it and never brings it back up. I guess I am trying to say we show each other unconditional love. Do we fight and argue when we become overwhelmed? YES!!!! But we are always quick to apologize to each other and just let it go.... sorry this is so long and sappy..... I just can't give my husband enough credit for never making me feel like I'm a burden.
💯
Marge H:
We tell each other, "I love you" every night at bedtime. Myeloma has taken a lot from us, but it can't take our love.
Lou Sears:
My husband and I have always worked as a team and I think we've approached my MM Journey the same way. He goes with me to every doctor visit, test, scan, BMB, PET, etc. He's held my hand during the tough times - hearing I'm out of remission or another drug isn't working any longer. He goes with me to the local MM support group meetings and asks questions and provides suggestions/support to other caregivers in the group. He's stayed overnight at the hospital when I've been sick or when I was required to stay at the hospital for seven days when I received my CAR-T cells. I always tell him how much I appreciate his help and support and that I couldn't get through this without him. I know this has taken a toll on his nerves, but he never loses his temper or gives up. I'm so lucky to have him and I let him know it.
Debbie B:
My family was never very affectionate or say I love you very often. When my Mom got sick she started saying I love you to me every time she saw me and even on the phone. My mom and I (eldest daughter) never really got along, when she got sick it all changed, I got the Mom I always wanted and I realized she really did love me. I got her for 5 1/2 yrs and that was the only good that came out of MM...In the end I was her confidant and she trusted me with her last wishes and all...As I cry writing this since she's been gone almost 12 yrs now, MM gave me my real mom, knowing she was going to make it let all her defenses down and let me in.
Lisa M:
Gratitude!!! For things small & large.
Knowledge is Power
Terry V:
One major benefit of Multiple Myeloma it has brought me and my mam closer together and we suffer together. I am mam's caregiver and I suffer the same as my mam but in a very different way because I have no MM and to be honest my mam copes better with MM that I do. I am always worrying and mam just takes one day at a time. I use running as a release and coping mechanisms as some days get very stressful and difficult especially after a couple of days after chemo. Another benefit of MM is that treatment gives you time to talk about things (like experiencing grief during Mam's illness). Myeloma is a progressive disease - you have time to prepare and talk things through and it is not like a heart attack you can pass away without any warning. With MM you know what you are facing. You can find light in periods of darkness if you look harder enough and my mam was given six months to live 16 years ago. She is still alive. I
find the best way to cope with Mam's MM is to to increase my knowledge and education about MM.
Bernice J:
My husband is my caretaker/best friend and lover. He has put up with so much these last 6 years. He cooks and cleans, something I always did. So, when I am feeling good, I go to the kitchen and will help or sometimes I just walk to him and hug him to show my love for him, he loves that. We talk a lot especially when there are new findings on my MM. He is a huge researcher. I think communication and affection are great for our marriage.
Keep Moving Forward
Tom M:
When Connie was diagnosed in Dec of '89 it was a shock and a blessing. A blessing as now we had a name for what had been ailing her for the past 18 months. The social worker told her she'd probably lose her job, her insurance and her husband. 2 of those 3 things did happen. As I posted last month, we've crossed into our third decade with MM. Keep the faith, warriors.
Lorra S:
There was not a strain on our marriage when I was diagnosed in 2011. He is my rock and always has been. We will celebrate our 52nd wedding anniversary in June. We have always been close and there for each other and MM did not change anything.
Stacy M:
Well for me, has not really strengthened my marriage. Not that its been good or bad, but I have not worked on my relationship or marriage at all during the past year since my diagnosis. Ive been married for 33 years. I do whatever I need to do for me and that's it. I'm not 'careful' not to upset anyone in the household, and I ask for help. This is pretty much who I am. I've always been the kind of person that says what I need to say, do what I need to do. My family is pretty much the same way. So if I'm grumpy or hurting, they know! If I don't want to go with them for weekend outings, they know thats my decision and they respect it. I think just building my family over the past years its been helpful to be authentic. Sometimes, it's difficult to hear things of course, but I know that my family is "What you see is what you get." I would count myself very lucky.
Tee D:
It strengthens. My husband initially took it badly and my daughter had to step up to be helpful. After he regained hope he settled in and became more helpful and is great support now. DON'T: Let your fear take over or keep asking when or what will make it go away. DO: Listen. I was able to talk to him about my fears honestly and openly and he listened. Everyone else family and friends couldn't even hear that this was incurable. Do also ask questions about emotions and be patient with mood swings. As patients we need to listen to our spouse's opinions and advice..and they have to pay attention to the small changes. Also, encouraging was our trust. They didn't let me give up or give in. We still had events and celebrations and life as unaltered as we could.
About the Author